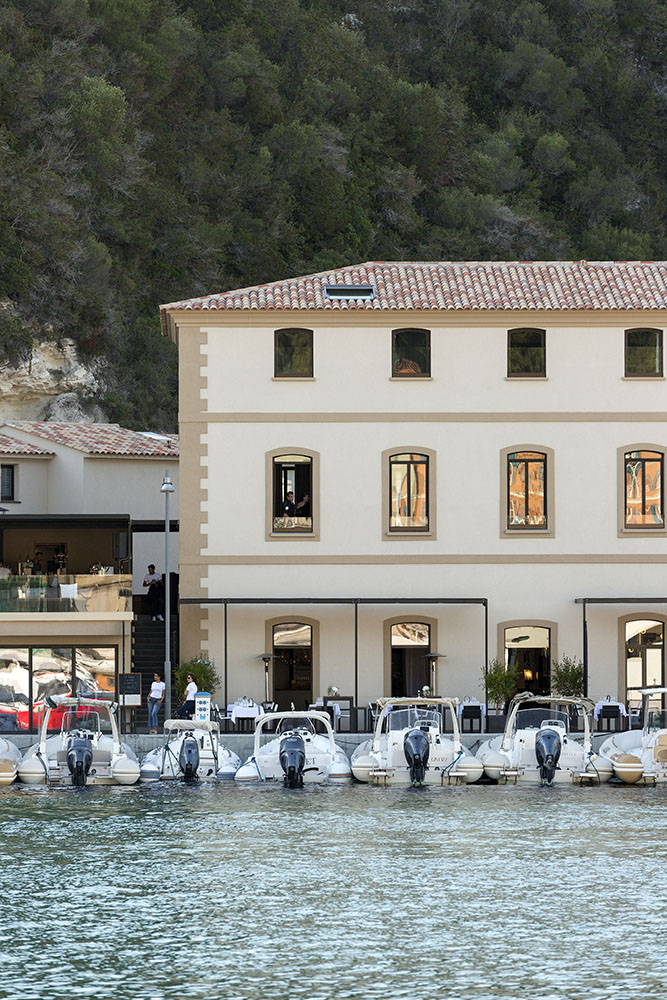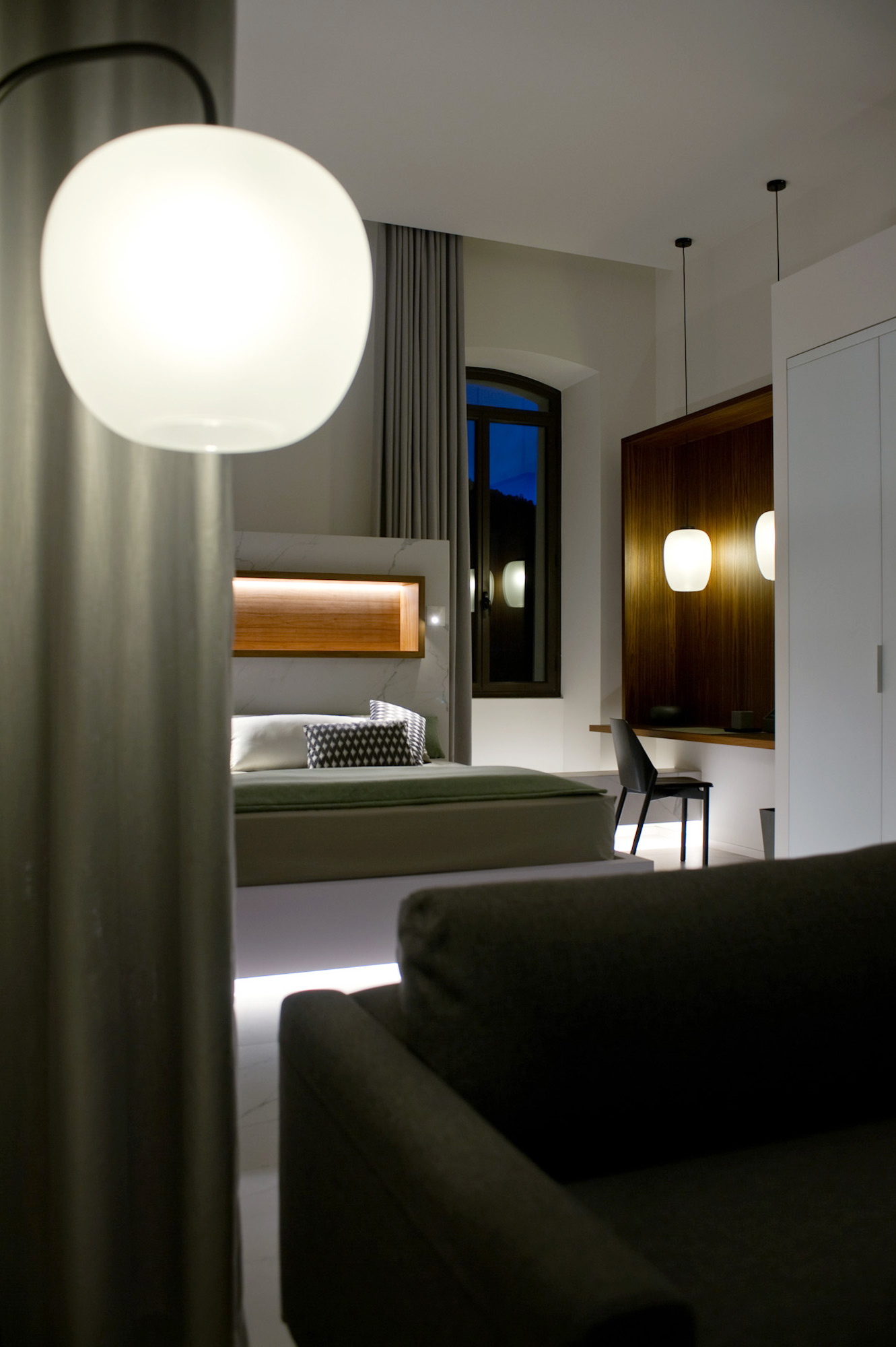 Welcome to
Centre Nautique
Welcome to Centre Nautique, your haven of luxury and serenity nestled in the heart of the beautiful city of Bonifacio, Corsica. Here, historic charm meets contemporary design to create a unique lodging experience. Relax in one of our four sumptuous luxury suites, enjoy a drink at Centre Nautique Bar, and discover artistic and fashion treasures in our Carré d'Or space.
Whether you want to explore the picturesque streets of Bonifacio, enjoy the water activities of the region, or simply relax in a luxurious setting, Centre Nautique is the ideal place for an unforgettable stay in Corsica.
We look forward to welcoming you and providing you with an exceptional experience.
Learn more
The Suites
Discover our four unique and luxurious suites, designed to offer you an unforgettable and personalized experience at The Nautical Center. Each of these suites invites you to immerse yourself in a distinct universe, combining refined aesthetics, absolute comfort, and inspiring atmosphere.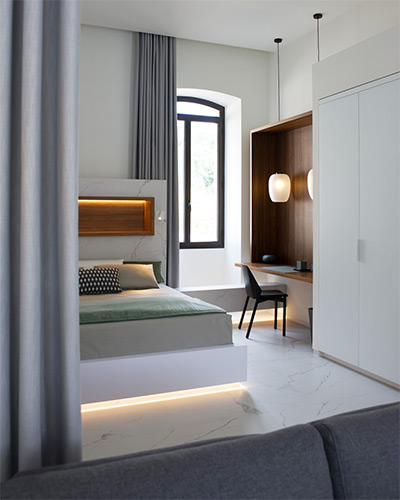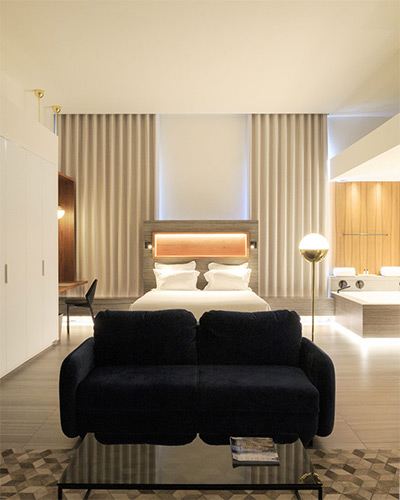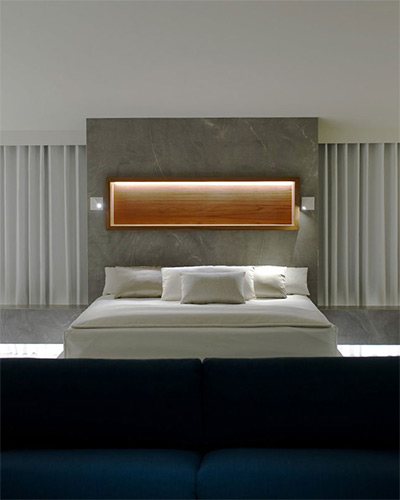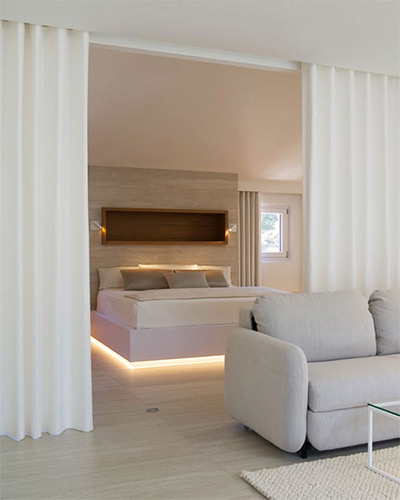 Facilities and Services
Enjoy a comfortable and relaxing stay with the facilities and services offered by our hotel.
Breakfast
Enjoy a full breakfast with our varied and delicious buffet available from 8:00 am to 10:00 am with a variety of hot drinks, pastries, made-to-order eggs, fresh fruits, cold cuts, cheese, and more. You can also choose from the menu until 2:30 pm.
Free Wifi
Available in all rooms and indoor spaces.
Parking and Shuttle Service
Parking available next to the hotel. A free shuttle service is provided between our different locations.
Rooftop
Enjoy an unforgettable moment of relaxation at the Roof Top Bar of our hotel, offering a remarkable view of the port and the citadel of the Haute-Ville. Whether it's for theme nights, entertainment, or full privatization, our lounge space will meet all your desires.
Bar & Restaurant
Our fully renovated bar/restaurant welcomes you in a refined and modern marine atmosphere. Come and discover our menu, which showcases fresh seafood and land products.
CARRE D'OR Spa
Relax and enjoy an unforgettable wellness experience in our high-end CARRE D'OR spa. Karine & Orianne welcome you every day in modern and intimate premises for a wide range of treatments, from manicures to hairdressing to massages and facial and body treatments.
What Our Clients Say About Us